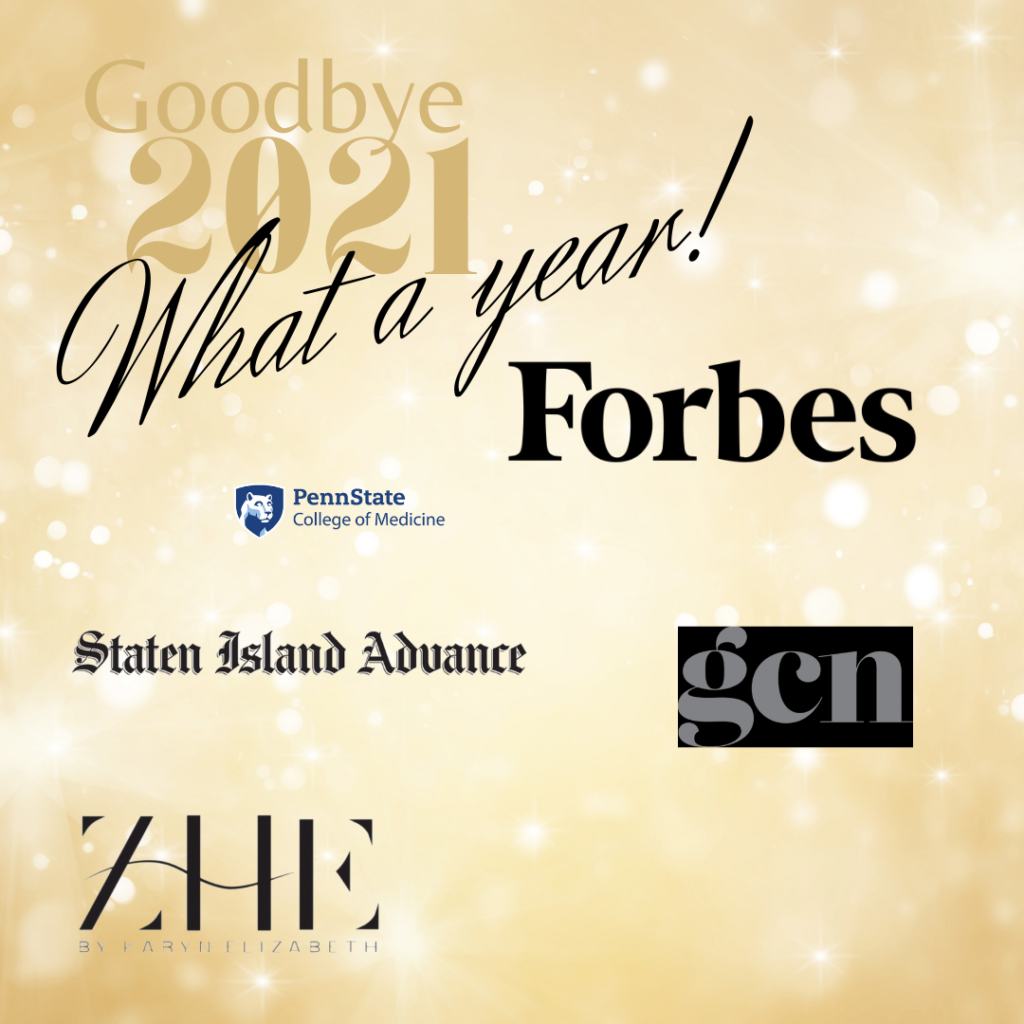 WOW!! I'm truly at a loss for how much has happened this year, 2021 started off very slow. I was actually nervous that I would not be able to launch Zhe by Karyn Elizabeth. Between delays in delivery, the entire factory shutting down multiple times due to Covid outbreaks, mistakes and mishaps … it seems like so long ago, but it was all this year!!
In late December of 2020 I dropped off all of my fabrics, notions, patterns … everything that I had been working on for the past four years, EVERYTHING, and left it in the hands of an amazing staff at my factory right here in the NYC area. I had hoped to have delivery by March, that didn't happen, Covid happened yet again. I thought 2021 would be the end of that, but we all know that we continue to deal with it … let's not even go there!
With January and February quickly happening, I was still hoping that I would have garments to launch and was ordering hang tags, care labels, content labels and designing logo labels. Not the sexy part of the lingerie but definitely a necessity! I happily received all the tags and labels, but still no under garments.
March brought a wonderful opportunity, I was asked to be a part of an amazing podcast, Continuum Collective R&R Lab with Jillian Foster Zhe held a pre-launch in May and while business was slow, for me personally, May was amazing. I purchased a one-way ticket to Seattle and enjoyed most of the month driving through Washington, Oregon and California. While I was visiting my nieces in San Fransisco, Zhe had it's very first sale on the books!!
With the summer in full swing, July was more presales and some work on trying to get the word out that Zhe by Karyn Elizabeth was ready to launch. In August, I was asked to speak at Penn State University's Commision for Women's Book club, their book of the summer was a beautiful book titled "This is How it Always Is" by Laurie Frankel. It's about a family's journey navigating their child being transgender. I was asked to speak about my journey as a mother and how our family navigated our daughter's transition. It was such an honor to speak to group of women that were so open to hearing my story.
September, finally we had product and were able to fulfill the preorders and actually launch!! Such an exciting time, it also happens to be mine and Lily's birthday in September, so it truly felt like a gift to be able to launch Zhe by Karyn Elizabeth! I had no idea how exciting the next few months would be! October was just the start of some amazing press Staten Island Advance my local paper featured an amazing article and I received such beautiful feedback from my hometown.
In November, a magazine based in Ireland featured an article about Zhe by Karyn Elizabeth, GCN which was truly a cathartic moment, I am half Irish American and to have support from my Irish roots felt like my ancestors were looking down on me in approval! I was also mentioned in a lingerie industry magazine, Underlines Magazine (you can skip to page 43)
Zhe by Karyn Elizabeth definitely ended 2021 on a high note, just two days after Christmas I received a messaged from my amazing friend, colleague and PR extraordinaire, Rachel Hills, that Forbes Magazine featured me in an article about the struggles that transgender women have in finding underwear and other affirming undergarments. Transgender Women Struggle To Find Gender-Inclusive Lingerie (forbes.com)
To say that 2021 has been amazing seems like an understatement! I am so proud of the progress that I've made so far and can't wait to see what 2022 has in store for us all!
Thank you for taking this journey with me, thank you for being part of the Zhe Family!! Let's do this!!
2022 THE FUTURE IS INCLUSIVE!!