the future is inclusive
Zhe:
A concept that was born while I was studying Fashion Design. Lingerie had long been my passion, I have always wanted to design beautiful bras and lingerie. In 2015, my daughter came out to us as transgender, in the process of helping her and talking to her about her needs, I saw that there was a lack of options for trans women. As I researched, and tried to think of fit and function, I knew that inclusive lingerie would be my calling.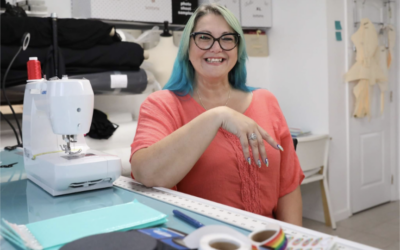 During Pride month there are so many ways to show you're an ally and an advocate. I had a fairly eventful Pride this year, at the beginning of the month I had the honor to participate in an amazing workshop held at Naughty Bettie in Grand Rapids, Michigan. My gorgeous...
Join Us
We are always looking for models, please email us for information and we will get back to you soon.